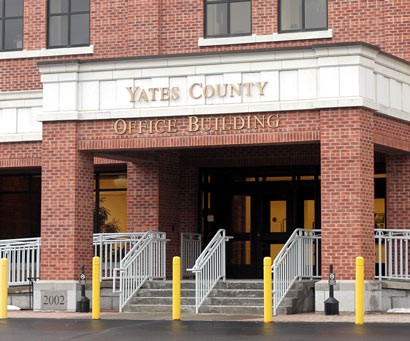 YATES COUNTY--A state of emergency was declared in Yates County, Monday, May 22 by legislative Chairwoman Leslie Church.
According to county documents, "This state of emergency has been declared due to the anticipated imminent and uncoordinated delivery to the county by New York City of large numbers of illegal immigrants and asylum seekers, putting unsustainable demands upon the county, and other municipalities in the county, for services, and compounded by the risks to public health and safety caused by the concomitant creation of de facto homeless shelters without appropriate approvals or support mechanisms."
The state of emergency will remain in effect for 30 days or until rescinded or renewed by a subsequent order.
The declaration continues, "As the chief elected official of Yates County, I, Leslie Church, chairwoman of the legislature exercise the authority given me under Article 2-B, Section 24 of the New York State Executive Law, for the purpose of procuring goods and services, and to render all required and available assistance to municipalities and school districts that are vital to the security, well-being, health and safety of the citizens of Yates County.
I hereby direct all departments and agencies of Yates County to take whatever steps necessary to protect life and property, public infrastructure, and provide such emergency assistance deemed necessary."
Neighboring Schuyler County has also taken a similar measure, but elected to have the term of five days for the notice and has so far renewed it once.