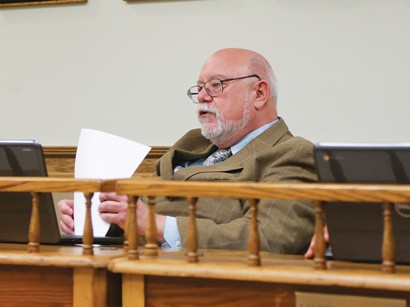 BY BRANDON LAWSON
SCHUYLER COUNTY--The Schuyler County legislature held its regular meeting Monday, Aug. 14. In addition to the regular agenda items for the night, two emergency resolutions were considered which resulted in the appointment of an interim county administrator.
Shawn Rosno, director of Community Services for the county, will serve as "interim county administrator, effective Aug. 15, 2023 until such time the position is filled, other arrangements are made, or upon earlier termination at the discretion of the legislature."
The only dissenting vote on the resolution was by Mark Rondinaro. During discussion, he said he favored bringing in an outside interim administrator who could also help to evaluate internal candidates. He said he expects there will be a larger pool of applicants applying for the administrator position this time. Rondinaro suggested the internal candidates could potentially serve as assistants to the interim administrator to test their abilities.
However, several legislators referenced a review meeting last week where they said the selection of Rosno represents someone who has already proven leadership ability as a department head. There was also the question about the effectiveness of bringing in an outside person who would have to learn not only the area but all of the county functions and leaders.
In other news, the legislature held for another month the unfinished business from the previous meeting about the future of the public defenders office. It will appear on the September agenda.
All other resolutions passed during the meeting.