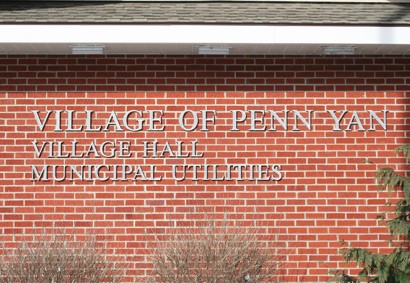 BY Samantha Lape-Kesel
PENN YAN—The Penn Yan village board passed a six-month moratorium on approval of short-term rentals and further processing of applications during a special meeting Monday, Oct. 2.
It was reported in the meeting minutes that 27 permits for short-term rentals were issued as of last Monday. The moratorium passed 5-2 with trustees Dan Henries Jr. and Dan Irwin dissenting.
Village Attorney Ed Brockman stated the purpose of a moratorium is to allow time for a committee to study the issues.
The legislative "purpose of this local law is to enable the village of Penn Yan to prevent the proliferation of short-term rental facilities and pausing the processing of any applications for short-term rental facilities within the village of Penn Yan for a reasonable time pending the board of trustees completion of a study of short-term rentals and possible adoption of regulations controlling short-term rental facilities in the Village of Penn Yan," said Brockman.
Although there have been some concerns about noise from these properties, it is not the sole reason behind the moratorium, according to Mayor Dan Condella.
It was noted that a moratorium can be rescinded at any time and its renewal will take approximately two months. A need to renew should be recognized after three or four months.
The Short-Term Rentals Study Committee is scheduled to convene this week to explore the potential negative effects arising from the increase of short-term rentals on village residents and property values. Additionally, the committee will discuss procedures for managing rentals in a manner that is both fair and equitable.