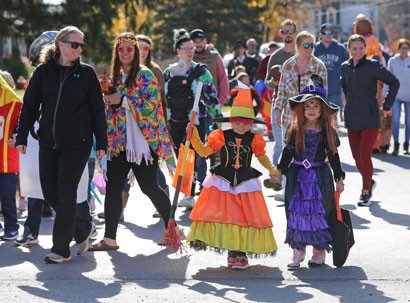 DUNDEE--Join the Dundee Fire Company Auxiliary and Team Charlie for a fun-filled Halloween parade and Trunk or Treat event Sunday, Oct. 29.
The parade will start at 11:45 a.m. from Seneca Street Park and end at Dundee Central School where the Trunk or Treating will take place from 12 p.m. to 2 p.m.
Come rain or shine, but in the event of rain, the venue will be relocated to the Dundee High School Gym. The event will include games, cookies, juice boxes, water, and hot dogs.
To enroll your vehicle, please send an email to brittanyegibbs@gmail.com to receive important details. There will be prizes for vehicles in various categories such as Best Theme, Most Creative, Funniest, and more.
In addition to the activities on Sunday, there will also be a Trunk or Treat at Family Dollar on Halloween night, Tuesday, Oct. 31 from 6 to 8 p.m.