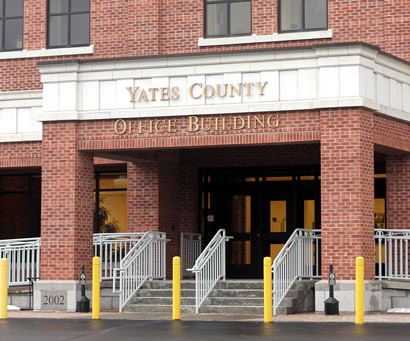 YATES COUNTY--The Yates County Legislature met for a special meeting and budget workshop, Monday, Oct. 30. There were four resolutions approved during the meeting.
Following the retirement of Yates County Administrator Nonie Flynn, lawmakers approved Jessica Mullins as the acting administrator and budget officer for the county. A related resolution was also passed to enter into an agreement with Flynn to provide administration and budgetary related consulting services to the county until the end of the year.
In retiring as administrator, Flynn ran in Tuesday's election for the position of a Milo legislator, the results of which were tallied after press time for this edition.
The Yates County tentative budget was also approved after lengthy discussions in the workshop. There will be a public hearing on the budget Thursday, Nov. 16 at 6 p.m. The public can attend by going in person to the legislative chambers in the county building or by calling in via Zoom. The final tax levy for 2024 was set at $16,433,043 which has the property tax rate at $4.53 per $1,000 of value. That number represents a decline of 42 cents per thousand compared to 2023.